New Holley Insurance Brand Coming as Roanoke Insurance Agency Integrates with Holley Insurance.
A little over 3 years ago, Holley Insurance combined forces with Roanoke Insurance Agency. At that time, we decided to keep the names of the agencies the same. After all, our clients had gotten used to being insured with one or the other. So, why change that, right?
Well, we ARE changing that now. Going forward, we will simply be known as Holley Insurance at both locations. There are several good reasons to do so, the most important of which is to meet our clients' expectations of service.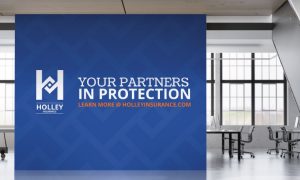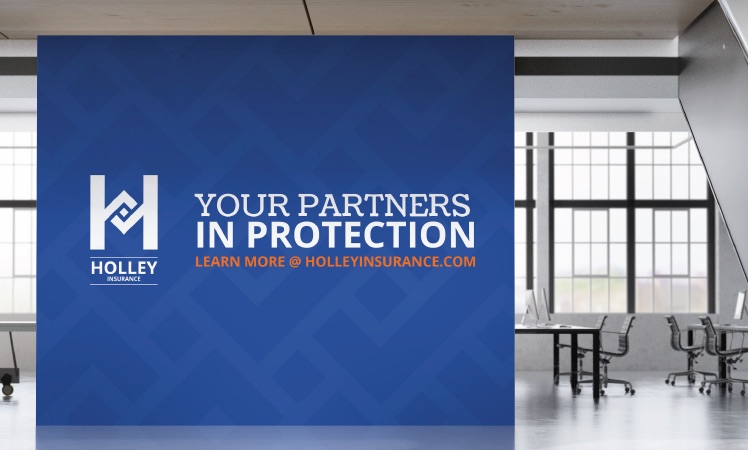 Most of our Roanoke clients have been used to having only one agent to handle their service needs, as the agency was originally started as a one person operation. This worked very well for many years. However, our business has been blessed by growth and we want to provide you with the best service experience possible. As such, a one person operation no longer meets our clients' service needs.
We have already successfully integrated many of our back office functions like mail, filing, accounting, etc. but let's face it, clients don't really care about that kind of stuff.
Clients want to know how this will help them. Here are just a few ways:
Calls will be answered even more quickly by someone who can help. The vast majority of our customer service is handled by phone. All of our calls will now come into a combined phone system meaning there will be more licensed agents available to answer your phone calls.
You will receive faster service through our new website with specialists to handle Certificates of Insurance, Service Requests, etc.
We now have a clear brand that let's people know that there is an entire team of insurance professionals there for them instead of just one agent. We want everyone to know that our entire staff is there to help them.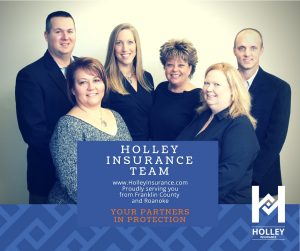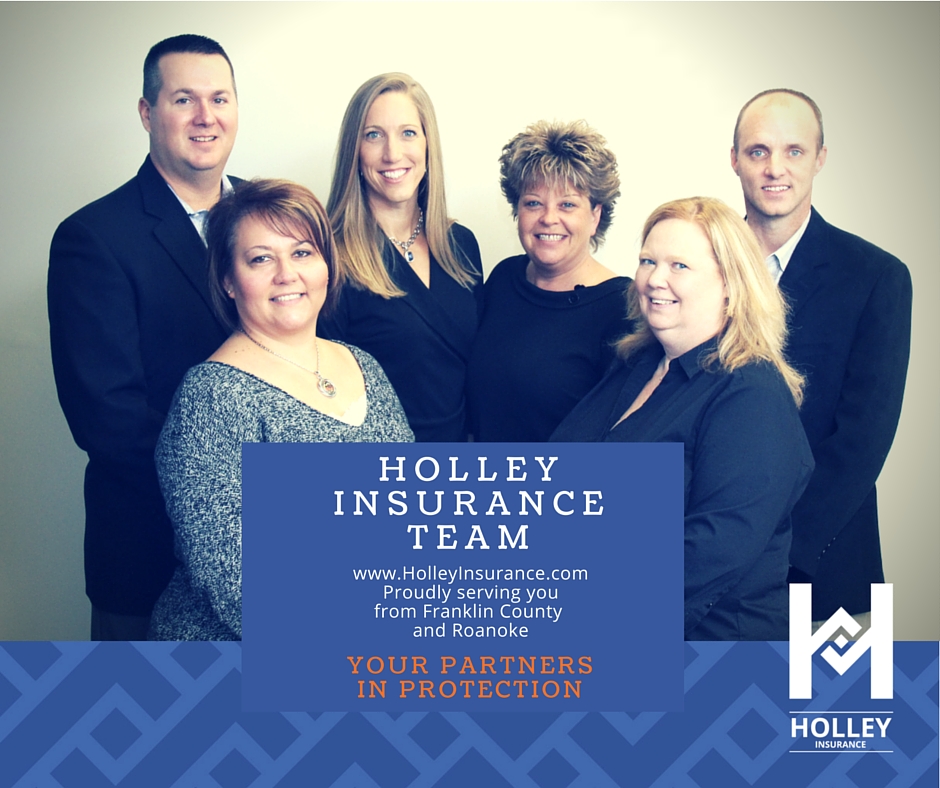 We will maintain 2 physical locations to serve in-office needs.
Simplicity – Branding multiple agencies when in actuality we are one company is just too darn complicated. We needed to make it simple for us AND you. After all, we are truly ONE business. We just happen to have two locations. The new Holley Insurance brand will now be across all agencies.
So, what will NOT be changing?
Our locations – We will still have our convenient Roanoke location at Townside Festival Shopping Center. However, you will also be able to use our Boones Mill location (right on Main St.).
Our phone numbers – 540-985-6554 is still our number. However, instead of ringing to one agent at one location, all of our agents will be available to take your call. Additionally, you can reach us at 540-334-4225. This is the primary number for our Boones Mill office.
Our people – Scott Lynch will still operate primarily from our Roanoke location and I will continue bouncing back and forth between the two locations. However, you will now have the added benefit of Wendy Washburn, Tammy Cole, and Jamie Peters' expertise. Wendy and Tammy have 46 years of combined insurance experience between them, 26 of those years with our agency. They are very good at what they do. So, you can trust them to take care of any service needs that you may have. Jamie is our Service Assistant and makes sure that calls are answered quickly and things are running smoothly.
Our carriers – As an independent agency, we are proud to be able to offer you choices. This sets us apart from our competitors, many of which only represent one company. Representing great companies like Erie, Travelers, Safeco, Mercury, Progressive, and more gives us a distinct advantage over our competition and it gives you the advantage of knowing that we can provide you with many options.
Our commitment to you – We are keenly aware that you have choices and we are trying our best to earn your business every day. We want to be seen as your "Partners In Protection". A good partner should be hardworking, honest, supportive, and engaged. While we are not perfect, we are committed to these ideals and will do everything to uphold them.
What will be changing?
Our name – This decision was not made lightly. I personally struggled with it. One of the great things about this business is how our clients identify with us personally. There is a real sense of partnership there. Changing the name assigned to that partnership was a tough decision. Going into this process, I did not think that it was at all likely that the result would be Holley Insurance. However, after consulting with folks who know more about this than I do, and more importantly, getting feedback from our clients, the choice was clear. We would make the new brand Holley Insurance.
I am very proud to have my name attached to this business and I want you to know that I understand that it is ultimately my responsibility to make sure that we earn your business every day. We will do our best to do that. If you ever feel that we can do better, please feel free to contact me directly.
Our logo – I love our new logo. It is simple, but it represents what we are really about, partnership. We want to be a valued partner in protecting you and your family. We hope the new logo helps us to represent that. Besides that, it is just kind of cool.
Our website and email addresses – HolleyInsurance.com is now our website for both locations. The navigation is the same as the old one. Visit the "Policy Service" tab to file a claim, pay bill a bill, or request various policy services. You can also find our social media links at HolleyInsurance.com.
Our email addresses have also changed. I can be reached at steve@holleyinsurance.com. Scott can be reached at scott@holleyinsurance.com.
We have been doing a lot of work to prepare for this change. We have upgraded our systems to give you a seamless experience whether you are communicating with one of our staff members in Roanoke or Franklin County. If you have any questions, contact any of us by phone or email and we will be happy to help in any way that we can. As always, we thank you for your business.