Are you wondering how to fill out the business audit form? If you've received notice that your businses is being audited by your insurance carrier, you may have some questions. We are here to help!
First thing's first. Remember: An audit is actually a GOOD thing!
Your initial premium was based on an estimate that was determined by different rating systems and classifications. Now is the time that your business, records and books are examined to see if that estimate was accurate.
Follow the steps below (or watch this video!) to learn how to complete the businses audit process).
Types of Business Insurance Audits
There are a couple of ways you could be audited:
Questionaire Audit

Telephone Audit

Physical Audit
If you've received the Questionaire Audit, here are some tips for filling out the form.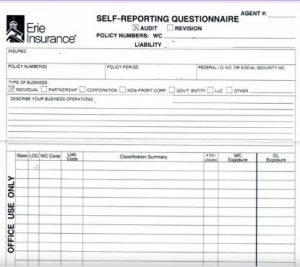 1. If you have an accountant that does your books for your business, they can fill this form out for you (and you can stop reading this blog post).
2. In the first section of the form, you are going to fill out a line in this chart for each type of employee that you have. "WC Exposure" = Workers Comp Exposure. This basically mean, how much total payroll you have for everyone listed.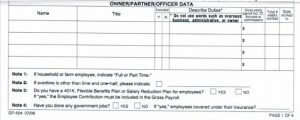 3. At the bottom of the first page is where you list all of your business owners/partners and their corresponding information.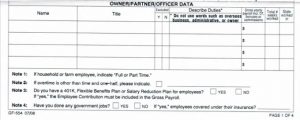 4. On the next page in the "Employee Payroll" section, you will list out each and every employee that you have and how much was paid to them in the past year. You'll want to include yourself in this section as well. any owners in this section as well.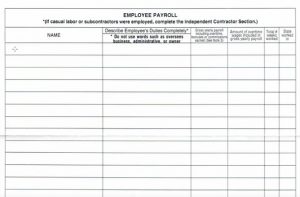 5. At the bottom of page 2, list out your gross wages by quaters. This can come from your State Unemployment Reports.

6. In this next section, list out the type of work you did in the past year and the associated sales that it brought in. For example, if you do construction, you would list "construction work" as the description and the amount of sales that you received from doing that construction work.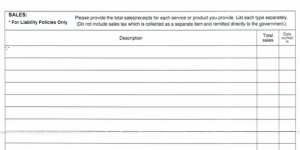 7. Don't forget your signature on the bottom of page 4! This indicates that what you've completed is true to the best of your knowledge.

8. In this last section is where you list your subcontractors. You'll need to know:
-Their names
-Their certificate of insurance
-And how much work you subbed out to them.
Remember: If you are subbing work to them, they are essentially treated like your employees, which is why we need to gather this information.
And that's it! You've completed the form!
Have Additional Questions?
We know Business Audit process can seem confusing and we are here to help. If you have any questions about your current exposure or how the audit process works, let us know.
Reach out to us so we can help you through this. Either call us or feel free to email our staff at service@holleyinsurance.com.