We are excited to announce our Holley Insurance online
Business Owner's Resource Guide
– a complete digital resource to help business owners run a successful business.
In our guide, you can find downloadable templates, videos and blog posts surrounding topics such as HR, corporate culture, workers comp, insurance FAQ's and much more.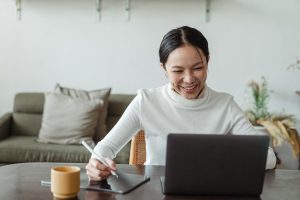 We've also developed a video hub, just for business owners. Get your answers to all of our most frequently asked questions about business insurance and workers comp on our YouTube channel. 
At Holley Insurance, we specialize in helping business owners protect their livelihood, and all of the time and effort that has gone into building their business. No matter how big or small your business, Holley Insurance is here to protect it. 
It's no secret that the success of small businesses in our area is incredibly important to us. We work daily with small business owners to protect the businesses they've worked so hard to build. Plus, as a small business ourself, we understand many of the challenges small businesses face.
If you're a small business owner, we'd love to talk to you about the specific risks your businses faces and how we can help you protect it. Every one of our protection advisors is an expert in business insurance. Contact us here and let's get started!