Insurance FAQ's: Can I insure my E-Bike?
The popularity of E-Bikes has left some of our clients wondering, "Can I insure my E-Bike?". We've got the answer!
Haven't heard of an E-Bike? Here's what you need to know about them.
E-Bikes are battery-powered bicycles with an electric motor that give you an extra boost while you are riding them.

You ride them like a normal bike, but you can kick in the electric motor when you are going up hills or pedaling for long distances.

They are different from motorized bikes because they can be pedaled.

E-Bikes can reach a speed of up to 28 miles an hour!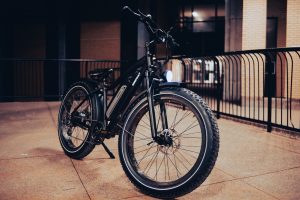 E-Bikes aren't cheap, with most of the models costing between $1,200-$3,000. Some can cost as much as $10,000! If you're investing this much money in a bike, you're probably wondering how you can protect it.
The good news is that some insurance carriers are including E-Bike coverage in their standard home, condo and renters policies. Specifically, Erie Insurance has automatically included coverage in their ErieSecure Home, Condo and Tenant policies. This means that property damage and injury liability will be covered if there is an accident with the E-Bike. According to Erie, physical damage totaling up to $5,000 will also be covered for motorized bicycles, scooters and mopeds not built or modified to exceed 28 miles per hour and subject to motor vehicle registration.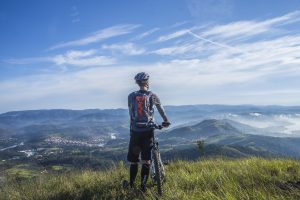 So if you're curious if your E-Bike is covered by your current homeowners or renters policy, give us a shout and we'll take a look! Call or text (540) 334-4225
A little more about Holley Insurance…
Holley Insurance was founded in 2000, and retains a core base of loyal clients. We have locations in Roanoke, Rocky Mount, and Forest, VA. As an independent insurance agency, Holley Insurance represents a carefully selected group of financially strong, reputable insurance companies. Therefore, we are able to offer you the best coverage at the most competitive price. If you're interested in starting a quote online or having us take a look at your current policies, click here!