Alice's Crock Pot Chicken Tortilla Soup couldn't be easier to make and is perfect for a cozy weeknight meal!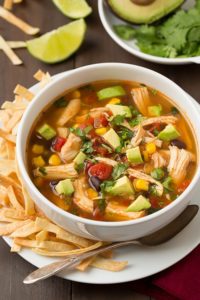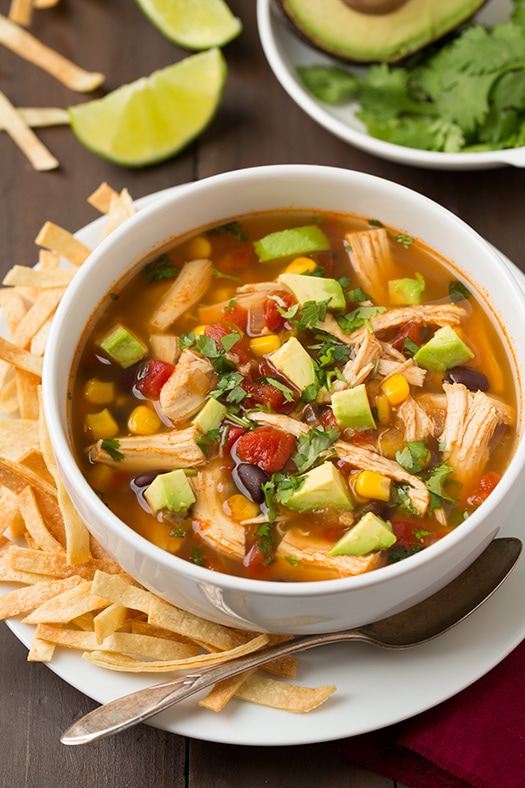 Crock Pot Chicken Tortilla Soup Ingredients
1 bag of frozen chicken breast
1 small onion (diced)
1 small can of diced green chilies
1 can of black beans (drained and rinsed)
1 can of corn (drained)
1 can of diced tomatoes (not drained)
Top with 4-6 cups of chicken broth (whatever it takes to fill the crock pot, you can use just water if you don't have broth available)
Instructions
1. Toss all of the ingredients into the crock pot.
2. Cook on low for 6-8 hours or high for 3-4 hours.
3. Once chicken is fully cooked, shred it with forks.
4. Ladle into bowls and top with any (or all!) of the following: shredded cheese, jalapenos, tortilla strips, sour cream or cilantro.
You can also drain the liquid to use as a topping for chicken nachos, tacos or southwest salad. This recipe freezes and reheats easily.
Enjoy!
Looking for more of our favorite recipes? Click here! 
A little more about Holley Insurance…
Holley Insurance was founded in 2000, and retains a core base of loyal clients. We have locations in Roanoke, Rocky Mount, and Forest, VA. Holley Insurance represents a carefully selected group of financially strong, reputable insurance companies. Therefore, we are able to offer you the best coverage at the most competitive price. If you're interested in starting a quote online, click here!