Looking for a 5-Star rated Insurance Agency in Rocky Mount, VA?
Holley Insurance has you covered! With multiple locations in Virginia, our independent insurance agency is your go-to insurance agency for all of your personal and commercial insurance needs in Rocky Mount.
Located at 380 Franklin Street (and conveniently located next to the library and post office!) our Rocky Mount office has plenty of on-site parking, making it easy to stop by any time and say hi! We are open Monday-Friday from 9am-5pm.
As an independent insurance agency, we have access to a wide range of top-rated insurance companies like Erie Insurance, Travelers, Safeco, and many more. Once you start working with an independent insurance agent, you'll see the benefits right away! Let us help you with all of your insurance needs!
Rocky Mount VA Insurance
The great thing about using Holley Insurance is we can handle all of your insurance under one roof. No more searching for the best policies individually on your own. We take care of the entire process for you! If you own it, we can insure it:
Personal & Business Insurance
Why Holley Insurance?
Holley Insurance was founded in 2000, and retains a core base of loyal clients. We have been blessed with steady growth in the business and are committed to seeing that continue through effective retention strategies coupled with attracting a steady stream of new clients.  
Being an Independent Agency, we have multiple insurance carriers to choose from when searching for the best insurance coverage for our clients. We have a long history of matching our Rocky Mount clients with the absolute best coverage for their specific insurance needs.  
If you live in Rocky Mount, we would love to help you with your personal, commercial or life insurance! We promise to make the process easy on you!
We serve our clients first while representing our carrier partners well in order to provide the RIGHT insurance product at the BEST price. We are committed to our CORE VALUES of integrity, professionalism, friendliness, efficiency, and teamwork. We have big, ambitious dreams that we work hard toward achieving all while having a great time!
An Independent Advantage
We are Independent Agents in Virginia, free to choose the best carrier for your insurance needs. We do not work for an insurance company; we work for you. We work on your side when you have a loss and follow through to see that you get fair, prompt payment and service.
Holley Insurance represents a carefully selected group of financially strong, reputable insurance companies, therefore, we are able to offer you the best coverage at the most competitive price.
What is an Independent Insurance Agent?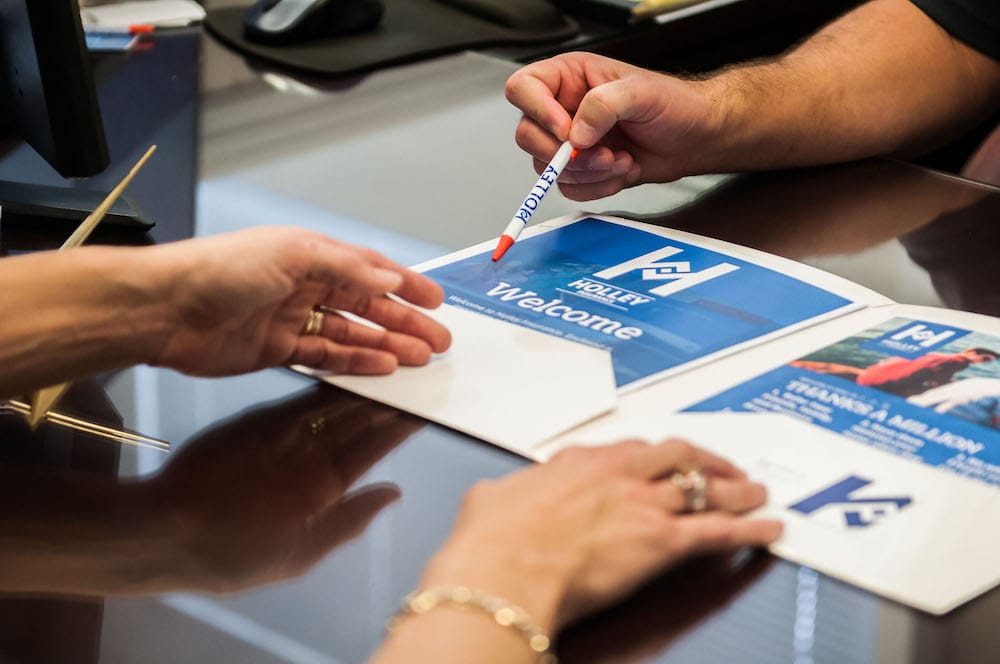 When you decide to buy a car, you wouldn't purchase the first one you see. What if one day the automobile industry decided to make only one type of car, one make and one model. You wouldn't have a choice!
The same situation holds true for insurance. You need insurance to drive a car, to purchase a house, to protect your family's financial future and to run a small business. But if there was only one insurance company that offered only one type of insurance, car insurance, home insurance or business owner policy — you wouldn't have a choice. The only solution would be going to that one company. That doesn't really seem fair, does it?
With an independent insurance agent, you have choices. Independent agents are not tied to any one insurance company. We have several strong insurance companies to choose from to find you the best coverage at the best price. And your independent agent will know the companies with the most efficient claims departments to recover your losses as quickly as possible. When you choose Holley Insurance in Rocky Mount, you are using an expert for an important financial decision.
When you buy insurance, whether it's for your home, your car or your business, you want an advocate who will properly assess the risks you face and give you an objective analysis of the marketplace, it's up to you to make the final choice.
What to do next if you'd like a quote:
It couldn't be easier to get a quote one of our many insurance products! Simply complete the form below to get the process started and a member of our team will reach out if any further information is needed. We look very much forward to working with you!