After an earthquake occurs, we are often asked, "Does my homeowner's insurance policy cover damage from earthquakes?" Well here's the answer.
Did you feel the earthquake that shook our area this past summer? Even though we don't feel the ground shake often as often as other states, you'd be surprised how many earthquakes Virginia faces each year. In fact, Virginia has had over 160 earthquakes since 1977! I bet many of you remember the 5.8 magnitude earthquake in 2011. Earthquakes definitely threaten the safety of our homes and property – even more than you think!
Homeowners and Renters Insurance Does NOT Usually Cover Earthquake Damage
As we all know, earthquakes can cause severe damage to your home – damaging your foundation and collapsing walls. Personal belongings in your home can break, TV's can fall off walls, bookcases can tumble, appliances can pull away from walls. On the exterior of your home, trees can fall, joints can separate in your siding or roofing, cracks in chimneys make occur, just to name a few. For a comprehensive list of signs of possible interior and exterior earthquake damage you could face, check out this list. Remember that even the smallest forms of earthquake damage can be just as serious as the more obvious ones!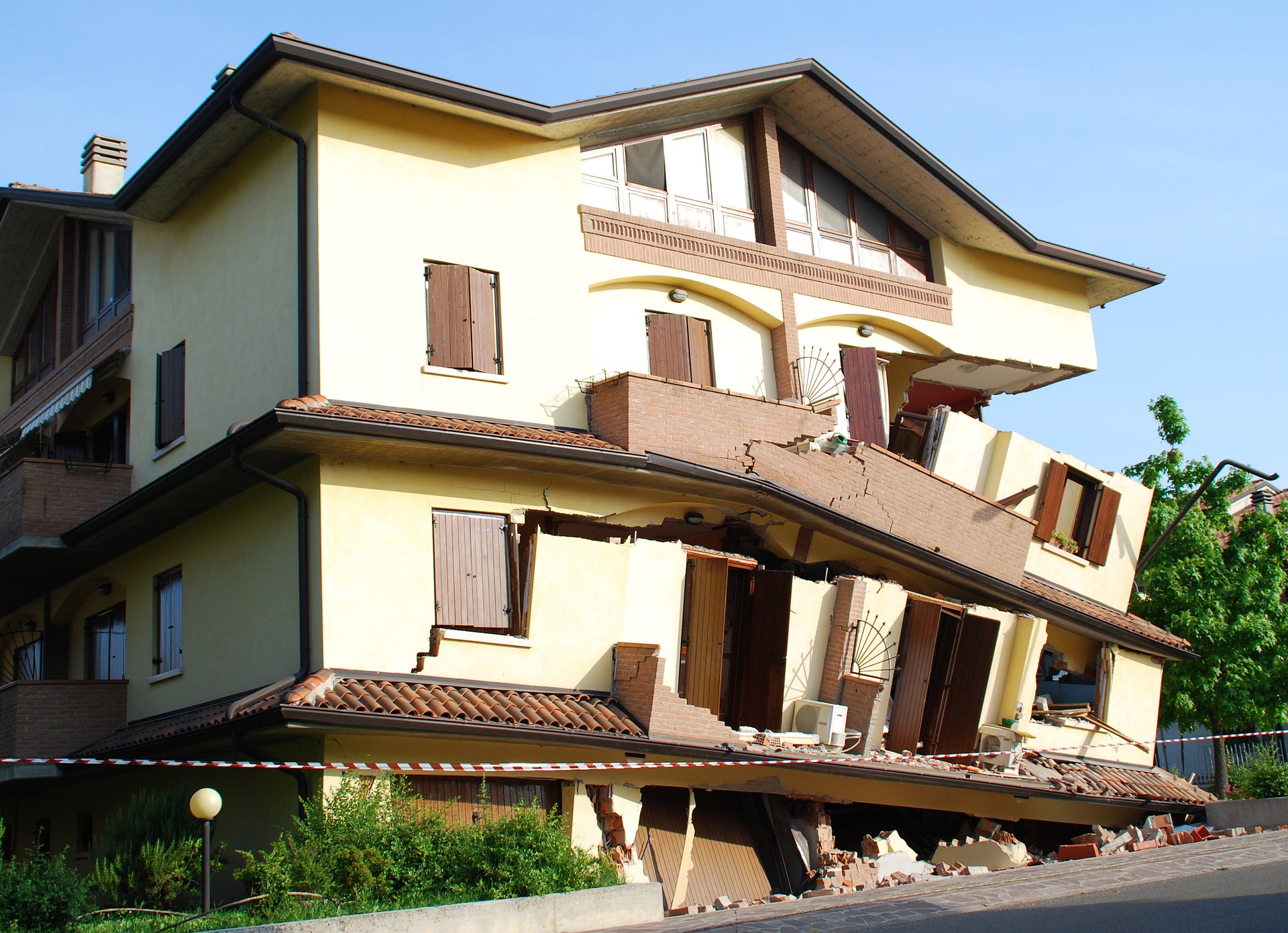 While earthquakes are not covered under standard homeowners, (renters or business insurance policies for that matter), you can protect your home with an additional earthquake endorsement. Earthquake endorsements will cover your necessary repairs after an earthquake that a standard homeowner's policy would not. Talk to your agent about adding an earthquake endorsement to your homeowners policy to make sure you are fully protected next time an earthquake hits our area.
Remember that standard homeowners policies also do not cover damage caused by floods. A separate flood insurance policy will provide your home with the ultimate coverage.
What About Earthquake Damage to My Vehicle?
A basic auto insurance policy without physical damage coverage does NOT cover damage to your car caused by an earthquake. However, if you have comprehensive coverage for your vehicle, then you are covered. Comprehensive coverage fills in the cracks left by your collision coverage (pun intended), protecting your vehicle from weather events – including natural disasters. Imagine if your garage collapsed during an earthquake and crushed your vehicles. If you did not have comprehensive auto coverage, you would be responsible for paying for all of the repairs out of pocket.
Get Prepared for the Next Earthquake Now
It's a great idea to prepare a disaster emergency kit that is easily accessible, so you are fully prepared for our next earthquake and its possible damage. Our partners at Erie Insurance have put together a great list of items to include in your kit.
Now is the time to think about adding earthquake coverage to your policy, BEFORE the next one strikes. Let us take a look at your current homeowners and auto insurance coverage to make sure that when the ground begins to rumble the next time, you know that you will be taken care of.
Have questions? We are always happy to help! Contact us today.