We dare you to try this apple spice cake with ice cream and caramel sauce!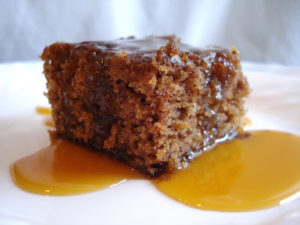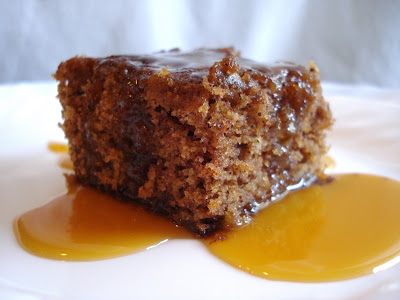 Apple Spice Cake Ingredients
1/2c butter (real butter will taste so much better)
2c sugar
2 eggs
1c applesauce
2 apples, peeled, cored, and grated
2–3 tsp cinnamon
1 tsp nutmeg
1/2 tsp cloves
1 1/2 tsp baking soda
1/4 tsp baking powder
1 1/2 tsp salt
2 1/4c flour (if using self-rising flour, eliminate the baking powder and salt)
Instructions
1. Preheat oven to 375 degrees.
2. Cream butter and sugar until light and fluffy.
3. Mix in eggs one at a time.
4. Stir in applesauce, apples and spices.
5. In a separate bowl mix your dry ingredients (cinnamon, nutmeg, cloves, baking soda, baking powder, salt, and flour).
6. Add dry ingredients to your batter. Blend to combine (do not over mix).
7. Pour into a 9×13 inch baking dish that has been sprayed with cooking spray.
8. Bake at 375 degrees for 30-40 minutes until a toothpick comes out clean.
Serve with ice cream and caramel sauce!
Recipe adapted from One Lovely Life
Looking for more of our favorite recipes? Click here! 
A little more about Holley Insurance…
Holley Insurance was founded in 2000, and retains a core base of loyal clients. We have locations in Roanoke, Rocky Mount, and Forest, VA. Holley Insurance represents a carefully selected group of financially strong, reputable insurance companies. Therefore, we are able to offer you the best coverage at the most competitive price. If you're interested in starting a quote online, click here!