If you're dreaming of warmer weather, Alice's fish tacos can help make it feel like summer, even in the middle of winter (just use a grill pan on the stove!). You'll feel like you are on vacation in no time!
Fish Taco Ingredients
1 pound lean white fish fillets (tilapia, halibut, mahi mahi, snapper, cod)

Salt and pepper

2 tablespoons oil (vegetable or canola oil)

1 small lime juiced

1 clove garlic minced

1 1/2 teaspoons chili powder

1 teaspoon ground cumin
1/2 teaspoon paprika
1/4 teaspoon cayenne (optional)
8 white corn tortillas
Fish Taco Sauce:
1/2 cup sour cream
1/3 cup mayonaise
1 small lime juiced
1/2 teaspoon garlic powder
1/2 teaspoon cumin
1/4 teaspoon salt
1 teaspoon sriracha hot sauce (or to taste)
Toppings:
Pico de gallo
Cotija cheese
Shredded cabbage
Fresh cilantro
Avocado
Lime wedges
Red onion
Hot sauce
Instructions
1. Season the fish with a little salt and pepper on both sides.
2. In a mixing bowl whisk together the oil, lime juice, garlic, chili powder, cumin, paprika, cayenne.
3. Add fish to a large ziplock bag and pour the marinade over fish. Seal bag and allow fish to marinade for 20-30 minutes.
4. Preheat grill to medium-high heat. Brush grill grates with oil and grill fish filets for about 3-4 minutes on each side (cook time will vary depending on thickness of fish), flipping only once.
5. Add the corn tortillas to the grill and warm for about 15 seconds on each side.
6. Transfer fish to a plate and allow to rest for a few minutes before gently breaking into pieces.
7. Serve on warm tortillas, topped with cabbage, pico de gallo, sauce and other desired toppings.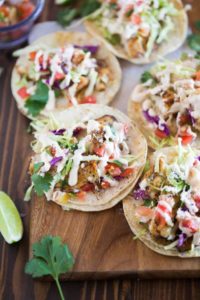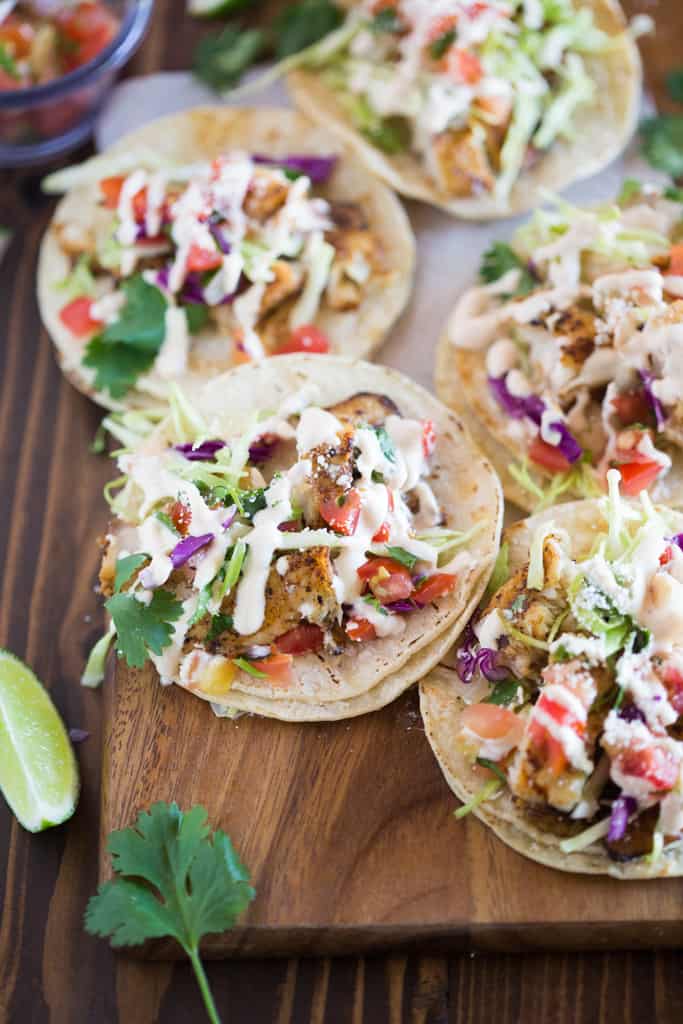 Recipe from Tastes Better from Scratch
Looking for more of our favorite recipes? Click here! 
A little more about Holley Insurance…
Holley Insurance was founded in 2000, and retains a core base of loyal clients. We have locations in Roanoke, Rocky Mount, and Forest, VA. Holley Insurance represents a carefully selected group of financially strong, reputable insurance companies. Therefore, we are able to offer you the best coverage at the most competitive price. If you're interested in starting a quote online, click here!