Holley Insurance suppport ALICE (and we hope you do too!)
Did you know…in the Roanoke Valley region, more than 1 in 4 of our neighbors are earning more than the official U.S. poverty level, but still LESS than the basic cost of living? For far too many families, the cost of living outpaces what they earn. These cash-strapped, but hardworking households, struggle to manage even their most basic needs like housing, food, transportation, child care, health care and necessary technology. At Holley Insurance, we believe that no one should have to make impossible decisions like choosing between filling a prescription or fixing their car. Unfortunately, many of our friends and neighbors have to.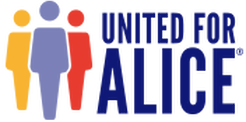 Who is ALICE?
United Way's new measurement of insecurity finds that 29% are classified as ALICE: Asset Limited, Income Constrained, Employed. We bet you may even know someone who might be classified as ALICE. These are hardworking members of our community that that have low-paying jobs, little to no savings, and are just one emergency away from falling into poverty. They need our support.
Thankfully, the United Way of Roanoke Valley has put programs in place to help these families make strides toward financial stability. This includes assistance with:
Permanent housing and utilities
Health programs and preventative screenings
Access to quality childcare
The future success of our communities is directly tied to the financial stability of these fragile ALICE households.
As an agency, we are proud to support ALICE. We hope that this holiday season, you'll join us in making a donation to the United Way of Roanoke Valley to help support ALICE. When made locally, your donation stays directly in our community, helping so many of our neighbors. Let's come together to support those in our community who need help most!