Insurance FAQ's: Does my insurance cover my office party?
'Tis the season for office holiday parties! This is a great time for everyone to cut loose and celebrate your team's successes. Coming together to socialize and gather outside of work in a festive environment is also a great way to boost employee happiness!
However, as an employer, office holiday parties can also be a liability. Before you break out the champagne and start passing around the appetizers, you'll want to keep reading.
Here's what you need to know to make sure you and your employees are protected while hosting an office holiday party.
General Liability. This is a policy you should already have as a business owner. In this case, your general liability coverage would protect your business and your employees from the expenses of a lawsuit that could stem from property damage or injuries.
Workers Comp.

While your General Liability covers injuries, it does not cover your employee's injuries. That's where Workers Comp. comes in.

Liquor Liability.

Check with your insurance agent to make sure that your general liability coverage would cover the liquor liability for hosting a holiday party. If it does not, you may need some additional liquor liability coverage, depending on the type of party you are having and where you are having it. This would protect you in a situation where one of your employees has too much to drink and causes an accident on their drive home.

Employment Practices Liability.

As a business owner, this policy is something you should definitely have in place all the time. It protects your business in the event that you are sued for workplace discrimination, sexual harassment, emotional distress and many other situations. These are situations that unfortunately can occur, especially when employees are drinking at a holiday party.

Hosting Liability.

Hosting the party at your house? You'll want to make sure that your homeowners insurance fully covers your liability in this situation. Check with your insurance agent to see. There's a good chance you'll want to give yourself extra protection with personal liability coverage and an umbrella policy.

Host an off-site party.

Hold the party at an offsite restaurant or event space to give yourself extra protection. The venue is required to carry insurance that will help split some of the liability for your event.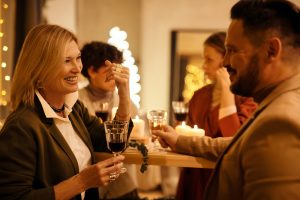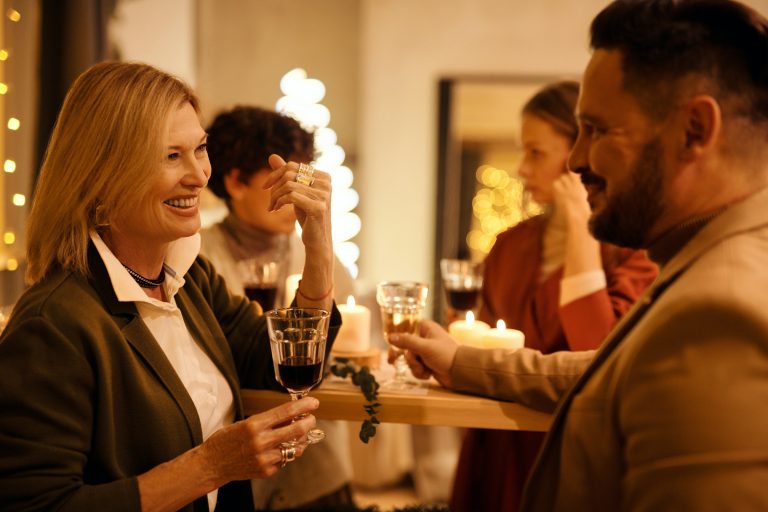 Practical Tips for Keeping Employees Safe at Your Office Party
-Use drink tickets to limit the amount of alcoholic beverages each person receives.
-Cover the cost of cab or ride share services for your guests so you can ensure they are getting home safely.
-Always offer food and non-alcoholic beverages.
-Set up a water station with festive options (fruit infused water or sparking water) to encourage everyone to stay hydrated.
-Have a set end time and don't let your party go too late.
-Make sure the event space is safe (no icy sidewalks, check for fire hazards, etc)
If you're hosting an office holiday party this year, let's make sure you are fully protected and prepared to keep everyone safe. Give Holley Insurance a call at 540.334.4225.
A little more about Holley Insurance…
Holley Insurance was founded in 2000, and retains a core base of loyal clients. We have locations in Roanoke, Rocky Mount, and Forest, VA. As an independent insurance agency, Holley Insurance represents a carefully selected group of financially strong, reputable insurance companies. Therefore, we are able to offer you the best coverage at the most competitive price. Holley Insurance was named "Top Insurance Broker in Southwest Virginia" by Virginia Living Magazine for 2021. If you're interested in starting a quote online or having us take a look at your current policies, click here!