Insurance FAQ's: What should I know about Key Person Life Insurance?
If you are a business owner, can you imagine what would happen if a vital person to the business were to pass away unexpectedly? How would this impact the business? This is where Key Person Life Insurance comes into play. Key Person Life Insurance is a life insurance policy purchased by a company on the life of the business owner, top executive, partner, or any one else who is critical to the success of the business.
How does Key Person Life Insurance Work?
The company (not an individual), purchases this policy for a specific employee. The company pays the premiums and in turn, is the beneficiary of half of the policy. The other half goes to the beneficiary chosed by the person while they are alive. If that person were to die, the company would receive half of the death benefit of the policy and the chosen beneficiary would receive the other half.
What can the death benefit pay for?
The death benefit can pay for a variety of things, including:
Pay off business debts

Off-setting day to day operations

Recruiting, hiring and/or training of a replacement employee

Pay investors

Supplementing lost revenue

Costs associated with closing the business if necessary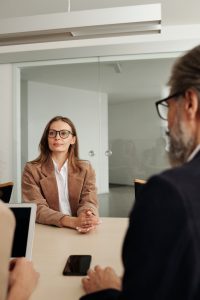 How much does a policy cost?
Like regular life insurance, the cost of coverage varies on the age and health of the person the policy is being taken out on. In addition, the amount of coverage you need depends on the size of your company, the type of business that you run and the key person's role in the business.

BOTTOM LINE: If there is a situation in which the absence of a person in your business would cause major financial harm to the company, Key Person Life Insurance should most likely be purchased.
If you're a small business owner, we'd love to talk to you about the specific risks your businses faces and how we can help you protect it. Every one of our protection advisors is an expert in business insurance. Contact us here and let's get started!
A little more about Holley Insurance…
Holley Insurance was founded in 2000, and retains a core base of loyal clients. We have locations in Roanoke, Rocky Mount, and Forest, VA. As an independent insurance agency, Holley Insurance represents a carefully selected group of financially strong, reputable insurance companies. Therefore, we are able to offer you the best coverage at the most competitive price. Holley Insurance was named "Top Insurance Broker in Southwest Virginia" by Virginia Living Magazine for 2021.