Reflections on my First Week as Agent Alice
After 21+ years in restaurant management, I decided it was time for a change. A big change. A major change.  No, it was more than just a change.  It was more like I made a career running leap off of a ledge with hopes of a soft landing. 
My first week as Agent Alice has been filled with a terrifying sense of excitement.  I am the new girl now.  Do you know how long is has been since I have been new at something?? I like to be the one who answers all of the questions, not the one who asks them.  It felt as if my life's snow globe was being tossed around and shaken up by a hyper active toddler. 
Now that the snow has fallen on the brand-new scene that is my life, my new normal has begun.  Let me share a few things I have discovered along my journey to dominate the world of insurance.
Studying insurance is basically learning a new language
Terms and definitions are everywhere in the world of insurance.  Some new, some are old with new meanings.
Between learning about split limits, combined limits, direct, captive and independent agents, foreign, domestic and alien insurers to umbrellas, indemnity, actuary and inland marine, I feel like I can now consider myself multilingual. (Hi, I am Agent Alice.  I am fluent in English, Sarcasm and Insurance.)  Don't get me started on all of the acronyms!!  E&O, ACV, NAIC, GLBA, PPA, CIS, AI, AE, UAC, TFIA, FAIR, NIIS…the list goes on for days!
HubSpot and Google Calendar are like an IV drip for a type A personality
Google Calendar keeps my chaotic life in a neat, color coded, easy to read package.  It keeps me on top of upcoming meetings, webcasts and work events as well as birthdays, vacations and personal events.
It is easily accessible from my phone, laptop and even my watch, so I can immediately see and plan for my day.  I have used Google calendar for a while now, but had never heard of HubSpot.  My life will never be the same!!
HubSpot is basically my automated personal assistant.  It allows me to sync my emails to my contact list and then the events made to my calendar.  It lets me track basically every single thing that I do and puts all of the data into cute graphs and charts. 
HubSpot also lets me plan meetings with ease at the convenience of the person I am trying to connect with.  Finding available time for two busy people to meet up can feel like playing catch with jello.  HubSpot will sync to my Google calendar and will allow me to create a link to send my contact so they can choose a time I am free that is the most convenient for them. 
They also have a task list (I am all about a checklist) that you can set to remind you of what to do after particular transactions. They will also proof emails and give feedback on the basics of the layout.  (Apparently, I use too many words.  What?? Like when have I ever been known to talk excessively and ramble on and add unnecessary words and details to my conversations…) I am still new to the features of this impressive app and cannot wait to what other amazing tools I will discover within its vast database.
It is perfectly acceptable to scream like a preteen girl at a Taylor Swift concert when you pass your P&C exam
The Property and Casualty exam is no joke.  Every aspect of my life was consumed with passing this exam.  I took the online course, had an issued printed textbook, checked another textbook out from the library, watched webcasts and videos, downloaded mp3 versions of test topics and listed to them in my car and even while working out. 
I had pages and pages of handwritten notes that spread throughout my home.  I made flashcards to help me learn that new insurance language I mentioned earlier.  Two solid weeks of nonstop studying paid off and I passed that test!!  I screamed in my car and did a weird little car dance. 
I felt like Rocky, like an Olympian, like I could then dominate the world!!! More than anything, I felt a ridiculous sense of relief that it was all over and I could now have my life back…at least for one week before it all starts over again with the Life and Health exam!!
Networking is my favorite!
It is important to be known when working sales.  Networking gives you the chance to meet new people, touch base with those in interlinking industries, and allow them get to know you and what you represent personally and professionally. 
To me as Agent Alice, networking is the adult version of a playdate. You get to have fun and talk to people.  Most of the time there is even food involved!!  The best part is it is part of my job.  I get PAID for it!! 
I spent one of my training days "networking".  I basically went around Rocky Mount passing out flyers, introducing myself to the folks I didn't know and shopping.  So much shopping.  I "networked" in some new jewelry, clothes and even coffee. 
I have met so many new people and have so many functions and committees that I am excited to become a part of.  Next week I am "networking" with a friend for lunch.  So, if any of you are interested in a "networking" pedicure or "networking" lunch/coffee or even a "networking" run, hit me up.  I will send you my scheduling link from HubSpot
I am eternally grateful for all of you who believe in me
Making a big life change at almost 40 years old was terrifying!  I cannot even begin to express how much the support and encouragement I have received from so many of you has meant to me. 
Thank you, thank you, thank you for the numerous social media reactions, comments, personal messages and words of wisdom.  Thank you to so many local professionals (who have been there, done that and succeeded) who took the time to reach out to me and tell me that they felt I would be successful as well, thank you. 
To those who have taken their valuable time to meet with me, given me advice and especially those who believe in me so much that I already have a waiting list of names wanting insurance proposals, Agent Alice thanks you. 
I am especially thankful to my new work family at Holley Insurance for being so incredibly kind, patient and welcoming as I learn the many new systems and procedures that are part of this new insurance career.  When I succeed, it will be because you all encouraged me to be brave, to be courageous, to be dauntless and jump at the opportunity to try something new.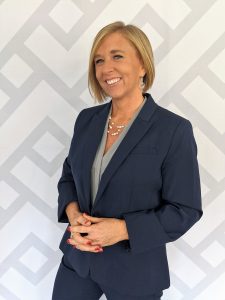 A little more about Holley Insurance…
Holley Insurance was founded in 2000, and retains a core base of loyal clients. We have locations in Roanoke, Rocky Mount, and Forest, VA. As an independent insurance agency, Holley Insurance represents a carefully selected group of financially strong, reputable insurance companies. Therefore, we are able to offer you the best coverage at the most competitive price. If you're interested in starting a quote online, click here!