Insurance FAQ's: Does my business insurance cover my employees when they are driving their personal car for work?
Imagine:
One of your employees is driving their personal car during work hours, running errands as part of their job. They get into an accident and there is damage to their car. You're probably wondering – who's insurance will help cover this? Is their personal auto insurance going to be responsible, or does your business insurance take over because they were working while they were in the accident?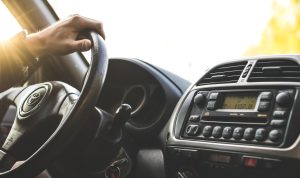 The answer is a little complicated. And actually, both the business and the individual have exposures that they need to cover.
Let's say Alice, your Operations Manager, drops off a daily deposit by the bank on her way home each evening. She drives her personal vehicle to do so.
One day, Alice plows through a group of middle schoolers killing 5 and injuring 10 (yikes, this story got gory!) while turning into the bank. In this scenario, there is likely to be liability to both Alice and the business. The injured parties will likely file damages against Alice and the business. Everyone's going to be sued – the company AND the employee.
Here are some recommendations to make sure that both Alice and the business are covered properly.
For the Business:
Purchase Hired & Non-Owned Liability Coverage (

provides extra coverage over the employee's personal auto coverage for bodily injury and property damage liability)

Provide Workers Comp Coverage

(required in most states)
It's important to know that physical damage coverage for the employee's vehicle is not included in hired & non-owned liability coverage, but it can sometimes be purchased.
For the Employee:
Purchase liability coverage (protects you in the case of injuring someone else in an accident)

Purchase comprehensive & collision coverage (protects your car in every kind of accident scenario if you have both)
Your employee will need to talk to their insurance agency to make sure that any business use of their car is rated. It's also important for them to understand that their employer's policy will likely not cover their vehicle if there is physical damage – which is why it is important to have both comp & collision coverage on their personal auto policy.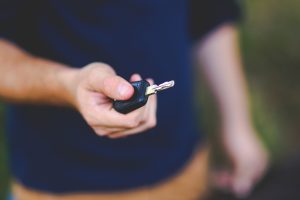 Think about some other scenarios in which employees use their personal vehicle to drive for work:
Picking up lunch for the team

Running to the post office

Grabbing supplies from Staples

Visiting a client

Driving to another office location

AND SO MUCH MORE!
Because there are exposures to both you (as the business) and your employee when they drive their personal vehicle for work (even if it's just 15 minutes round trip!), it's imperative that you are both properly covered.
If you have employees that frequently drive for work purposes, the absolute best thing to do is to talk to your trusted insurance agent. They'll be able to analyze your specific situation and advise you on the specific coverage you should have as their employer.
Have additional questions we can answer? Want Holley Insurance to take a look at your current policies to see if you are missing coverage? We can help! Give us a call at 540.334.4225.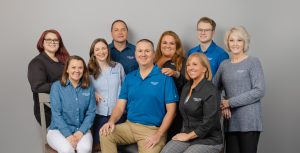 A little more about Holley Insurance…
Holley Insurance was founded in 2000, and retains a core base of loyal clients. We have locations in Roanoke, Rocky Mount, and Forest, VA. As an independent insurance agency, Holley Insurance represents a carefully selected group of financially strong, reputable insurance companies. Therefore, we are able to offer you the best coverage at the most competitive price. Holley Insurance was named "Top Insurance Broker in Southwest Virginia" by Virginia Living Magazine for 2021. If you're interested in starting a quote online or having us take a look at your current policies, click here!