When hurricane season rolls around, we are often asked, "Will my insurance cover hurricane damage?"
We are in the throws of hurricane season 2020, and this has proven to be one of the busiest seasons in the Atlantic since 2005. AccuWeather is projecting 28 tropical storms, 13 hurricanes and six major (Category 3 or stronger) hurricanes by the time the Atlantic quiets down in December. This compares to an average of 12 tropical storms, 6 hurricanes and 3 major hurricanes most years. With statistics like this, it's no wonder that people are worried about the damage that potential storms could do to their property (and the subsequent monetary damage that results).
Did you know…2 of the 10 costliest hurricanes based on insured property losses (Hurricane Michael in 2018 and Hurricane Sandy in 2021), caused damage in Virginia? While we usually avoid direct hits here in Virginia, the effects of a hurricane or tropical storm heading up the coast can still be devastating.
But does your homeowners policy cover damage from a hurricane? Let's take a look.
Does my homeowner's policy cover storm damage from hurricanes or tropical storms?
Remember that homeowner's policies DO NOT cover damage from flooding, which is one of the biggest threats that comes with a hurricane. It's imperative that if you are in certain flood zones that you have a flood insurance policy. Not sure what flood zone you are in? If you live in Virginia, you can check here. Keep in mind, there is usually a waiting period between when you purchase flood insurance and when it is active (around 30 days). So you can't watch the news, see that a hurricane is headed your way, and purchase flood insurance hoping to cover any water damage. Our advice? Get this coverage now before it is too late!
High winds from hurricanes can destroy your roofs, knock down trees, and rip off siding. Wind damage is generally covered under your standard homeowner's policy, but it's a good idea to have your agent take a look at your specific policy, just to make sure.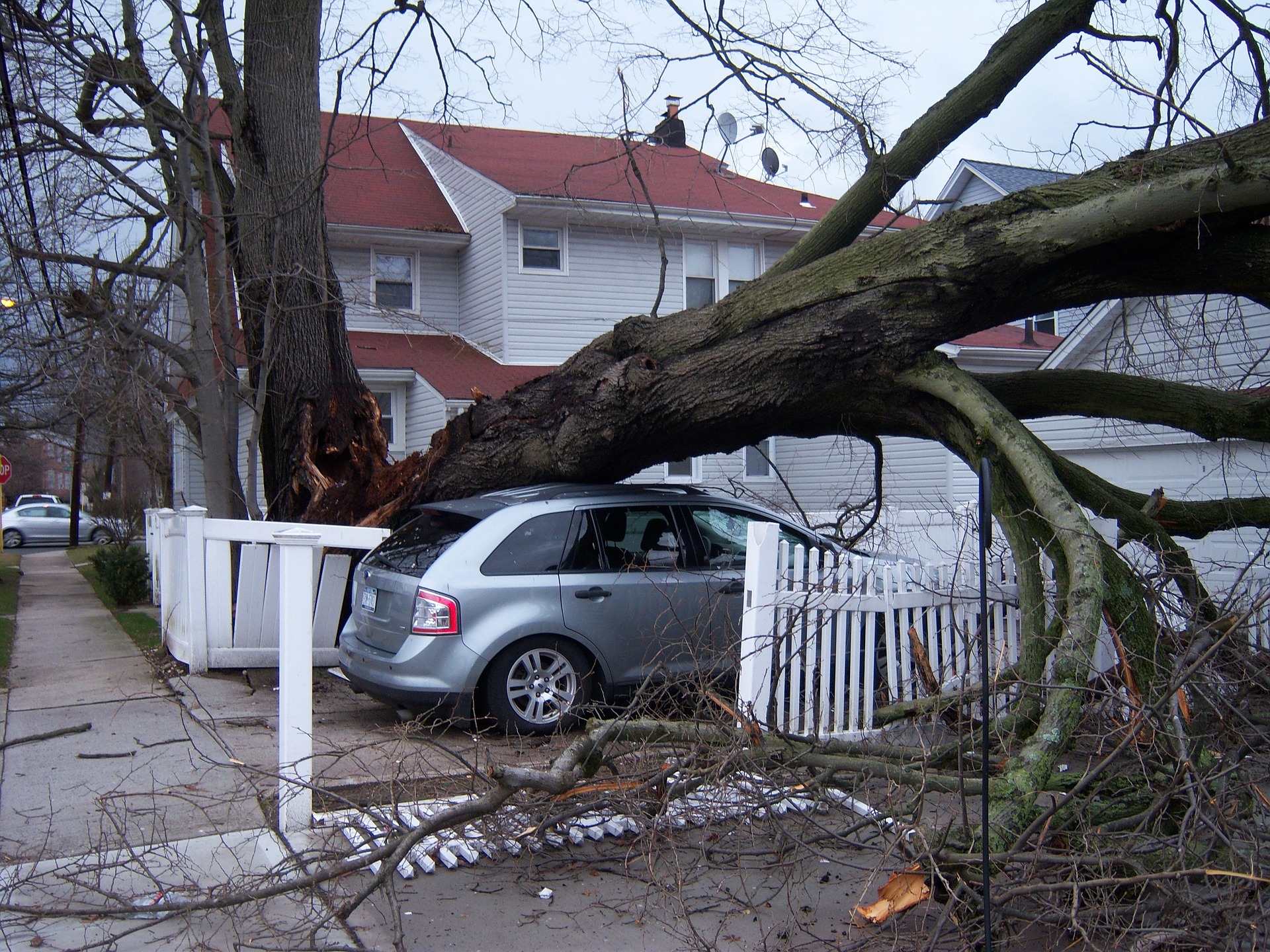 What if something happens to my car during a hurricane and it is damaged? Will my insurance cover damage from a hurricane?
If you happened to be driving during a hurricane (very ill-advised!) and damage occurred to your car from either a collision with another vehicle or running into something like a guard rail, your collision coverage on your auto policy would cover this. However, if a tree limb fell on your car or your something flew into your car while parked during high winds, you would need to have comprehensive coverage to have this covered. Not sure if you have comprehensive coverage? Let us take a look for you! It really is a good idea to have both collision and comprehensive insurance on your car.
Get Prepared for the Next Hurricane Now
While we are thankfully pretty protected from hurricanes here in Virginia, we can absolutely still be affected and extreme damage can be caused. Your homeowner's policy should cover you from losses stemming from wind damage, but remember: you NEED a flood insurance policy to protect you from water damage.
Let us take a look at your current policies to make sure that you and your family are fully protected. There is still plenty of hurricane season left this year. Protect yourself now before the next one rolls through.
Have questions? We are always happy to help! Contact us today.
A little more about Holley Insurance…
Holley Insurance was founded in 2000, and retains a core base of loyal clients. We have locations in Roanoke, Rocky Mount, and Forest, VA. As an independent insurance agency, Holley Insurance represents a carefully selected group of financially strong, reputable insurance companies. Therefore, we are able to offer you the best coverage at the most competitive price. Holley Insurance was named "Top Insurance Broker in Southwest Virginia" by Virginia Living Magazine for 2021. If you're interested in starting a quote online or having us take a look at your current policies, click here!