Where do I get homeowners insurance in Roanoke, Virginia?
If you're looking for homeowners insurance in Roanoke, Virginia, you've come to the right place! Holley Insurance is a 5-star rated independent insurance agency with offices in Roanoke, Rocky Mount and Forest, Virginia ready to help you find the best home insurance at the best price.
We can help you find the best homeowners insurance that will best meet your needs and provide the most valuable combination of tailored coverage, quality service and competitive pricing.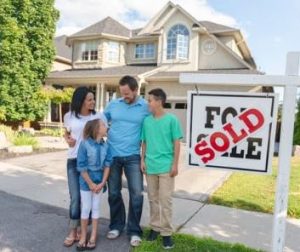 Purchasing homeowners insurance for the first time? Here's what you need to know.
No two policies are the same.
It's important to understand that no two homeowners insurance policies are created equal. Different insurance companies offer different levels of coverage, different endorsements and riders, and have different conditions and limitations. At Holley Insurance, we only offer the best insurance policies to our clients. We'd never recommend something that wouldn't protect your biggest investment.
What's covered in your home insurance policy?
These are some common coverages you typically see on a policy:
Dwelling — this is the portion of your policy that covers the actual structure (main house). The cost to replace your home can fluctuate from time to time based on the cost of raw material and labor, and of course, supply and demand.
We'll run a replacement cost analysis on your home to see how much it would actually cost if the worst happened and you had to rebuild.
Other Structures — this covers any structure on your property that is not permanently attached to your house, like fencing, driveways, sidewalks, and detached buildings like sheds and garages. Usually this coverage is 10% of whatever your Dwelling limit is, but can be increased if you need more coverage.
Personal Property — this covers all of your personal belongings like clothing, furniture, electronics, and appliances. Basically anything that would fall out of your house if you turned it upside down and shook out the contents.
Loss of Use — this covers your living expenses if you need to live somewhere else temporarily because your primary home is uninhabitable due to a loss.
Medical Expense —this covers medical expenses for guests if they are injured on your property, and in certain cases covers people who are injured off of your property. It does not cover health care costs for you or other members of your household.
Family/Personal Liability — Personal Liability Coverage applies if someone is injured or their property is damaged and you are to blame. The coverage generally applies anywhere in the world. When choosing your liability coverage limits, consider things like how much money you make and the assets you own. Your personal liability coverage should be high enough to protect your assets if you are sued. In some situations, an Umbrella policy may be necessary to provide extra coverage.
Scheduled Personal Property — there are some situations where you might want special coverage for valuables, or collectibles like jewelry, guns, collectibles, rugs, etc.
How much does home insurance cost?
The cost of homeowners insurance varies depending on where you live, the size, age, and condition of your home, the cost to rebuild and much more. The best way to get an accurate estimate of what your homeowners insurance would be is to request a custom, complimentary insurance proposal.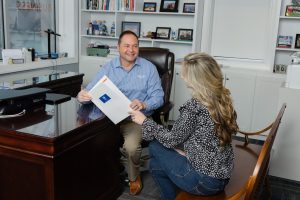 What's an independent insurance agent?
An independent insurance agent (like Holley Insurance), isn't tied to one specific insurance carrier. Instead, we are able to "shop" all of our top-rated carriers for us to find the perfect insurance policy for your unique needs.One of the advantages of using an independent agent is that he or she works to satisfy your needs. You are using an expert for an important financial decision.
The Holley Insurance team would love to put together a complimentary homeowners insurance proposal together. Start your quote online here or give us a call at 540.334.4225.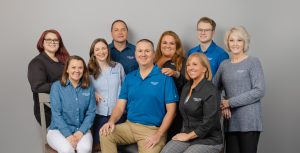 A little more about Holley Insurance…
Holley Insurance was founded in 2000, and retains a core base of loyal clients. We have locations in Roanoke, Rocky Mount, and Forest, VA. As an independent insurance agency, Holley Insurance represents a carefully selected group of financially strong, reputable insurance companies. Therefore, we are able to offer you the best coverage at the most competitive price. Holley Insurance was named "Top Insurance Broker in Southwest Virginia" by Virginia Living Magazine for 2021. If you're interested in starting a quote online or having us take a look at your current policies, click here!