Insurance FAQ's: How Do I Choose An Insurance Agent?
Finding an agent that you can trust, that has a high level of insurance expertise and that truly has your best interests in mind can sometimes feel like a challenge in a crowded insurance market place. But finding a partner in insurance is as important as finding your family doctor or dentist! Not only do you need someone with the experience to help you find your right coverage, but it certainly helps if they are someone you like! How should you choose an insurance agent? We've got some tips for finding your perfect agent for you that you can build a long-term relationship with.
First let's start with the basics. There are two different types of insurance agents: captive and independent. Here are some of the key differences.
A Captive Agent:
Represents just one company with name recognition (like State Farm, Allstate, etc.)
Has narrow product access
Usually heavily focused on Personal Policies, like Home, Auto, and Life
An Independent Agent:
Represents many companies
Has broad access to different products
Is more likely to have expertise in both commercial and personal insurance
Has limited name recognition
Holley Insurance is proud to be an independent agent. There are two reasons why we believe that most people should work with independent agents: expertise and choice.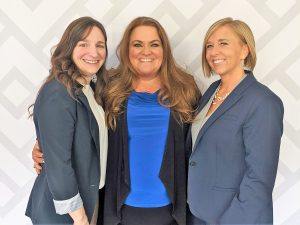 Choose an Insurance Agent with Expertise
Most insurance agents have the expertise do an adequate job on a "standard" auto and home insurance package. But what if your auto and home risks are not "standard"? An independent agent has the expertise to handle any situation – whether standard or not.
In addition, over 80% of commercial insurance is written through independent insurance agents. If you have a need for a commercial policy, working with an independent agent is certainly the way to go.
Choose an Insurance Agent That Has a Choice
Independent agents are appointed to write business through many different insurance companies. And even if we don't have a direct appointment with a company that we need, we can go out and get access to them through other means!  This is important for clients because it means we can shop throughout the market to find the correct coverage at the best price with companies that have the proper expertise and service.
Captive agents only have one company to choose from. If their company doesn't offer everything that you need (good luck trying finding a good E&O or Cyber Liability policy from a captive agency!), they don't have a way to get it for you.
One final thought on how to choose an insurance agent is to do just that. Choose AN insurance agent. ONE AGENT.
Trying to keep relationships with many different agents can lead to a case of one hand not knowing what the other is doing. This will ultimately result in coverage gaps that can be very costly to you. On the flip side, it can also mean buying additional policies that you may not really need.
You need your agent to understand and be responsible for ALL of your risks. They can then tailor a plan that melds the personal, commercial, and professional exposures without leaving any gaps.
We would love to be that agent for you! If you are ready to choose an insurance agent, contact us here and let's find the best policy for your family!
A little more about Holley Insurance…
Holley Insurance was founded in 2000, and retains a core base of loyal clients. We have locations in Roanoke, Rocky Mount, and Forest, VA. As an independent insurance agency, Holley Insurance represents a carefully selected group of financially strong, reputable insurance companies. Therefore, we are able to offer you the best coverage at the most competitive price. Holley Insurance was named "Top Insurance Broker in Southwest Virginia" by Virginia Living Magazine for 2021. If you're interested in starting a quote online or having us take a look at your current policies, click here!