Insurance FAQ's: How do I stop by auto insurance rates from increasing?
With the increased costs of everyday living affecting all aspects of your life, it makes sense that many people want to know, "how do I stop my auto insurance rates from increasing?". The quick answer is you can't, really.
There are some factors which contribute to increased auto insurance that are out of your control. Factors like inflation, the cost of vehicle parts, repair costs and vehicle prices are going to change, whether we like them to or not. To learn more about how these factors affect insurance rates, check out this blog article we wrote.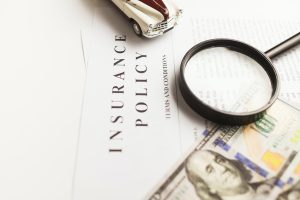 However, there are some things that YOU can do to control the cost of your auto insurance.
Check your credit.

Did you know that your credit can have a large effect on the rate you are paying for insurance? If something has negatively affected your credit in the past year, that could be a reason why your insurance rate has increased.

Take advantage of all of your available discounts.

Check with your insurance agent to make sure you aren't missing out on a discount you might already qualify for.

We've compiled a list of discounts that you might be eligible for here.
Coordinate your policies!

This is our #1 tip for saving money on your insurance. By having all of your insurance policies with one carrier, you are able to take advantage of discounts. Plus, it will just make your life easier. It's a win/win, no-brainer.
Make sure your coverage still meets your needs.

Are the amount of drivers on your policy still accurate? Do you have an older car that you might want to remove some coverage from? Are you still driving the same amount of miles on your car? These are things you discuss with your trusted insurance agent.
Pay in full and save money.

Did you know that by choosing certain payment options you can receive a discount? We recommend to pay in full when you can to ensure you are getting a discount.
WHATEVER YOU DO – DO NOT LOWER YOUR LIABILITY LIMITS TO PAY A LOWER INSURANCE BILL.Trust us, it's not worth it.
You can read more of our thoughts on that here.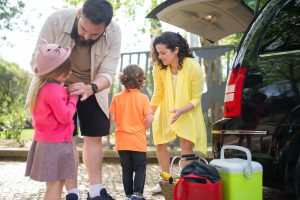 Have questions about your auto insurance? Want to see if Holley Insurance can find you better coverage at a better price? We can help! Start your quote online here or give us a call at 540.334.4225.
A little more about Holley Insurance…
Holley Insurance was founded in 2000, and retains a core base of loyal clients. We have locations in Roanoke, Rocky Mount, and Forest, VA. As an independent insurance agency, Holley Insurance represents a carefully selected group of financially strong, reputable insurance companies. Therefore, we are able to offer you the best coverage at the most competitive price. Holley Insurance was named "Top Insurance Broker in Southwest Virginia" by Virginia Living Magazine for 2021. If you're interested in starting a quote online or having us take a look at your current policies, click here!