If you're curious why the replacement cost of your home from the insurance company is different than what you paid for your house, we have the answer for you. Here's the difference between replacement cost and market value when it comes to your home insurance. 
When it comes to insuring your home, understanding the difference between replacement cost and market value is crucial. Replacement cost refers to the amount it would take to rebuild your home from scratch, while market value refers to the price your home could sell for in its current condition in the current market.
Replacement cost takes into account the materials and labor needed to rebuild your home, including any upgrades or improvements you may have made. This value is typically higher than the market value, as it considers factors such as inflation and the rising costs of construction materials. However, when the housing market is crazy, and homes are selling for more than they are worth, your replacement cost could actually be lower than market value. It's important to remember too that insurance replacement costs do not take land or location into account when calculating how much it would cost to rebuild the house.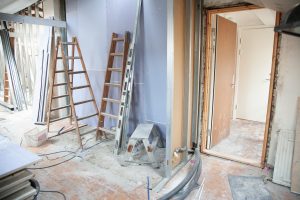 On the other hand, market value is influenced by various factors, such as the location of your home, the current real estate market, and the demand for properties in your area. It takes into consideration not only the physical structure of your home but also the land it sits on and the amenities nearby.

While replacement cost is primarily used by insurance companies to determine the amount of coverage you need, market value is more commonly used by real estate professionals and potential buyers.
Understanding these distinctions is essential because in the event of a total loss, your insurance coverage should be enough to cover the cost of rebuilding your home, regardless of its market value. It's important to regularly review and update your insurance policy to ensure that you have adequate coverage based on the replacement cost of your home.
Keep in mind that the market value of your home can fluctuate over time, whereas replacement cost is typically more stable (except for in a hard market!). By having a clear understanding of these two concepts, you can make informed decisions when it comes to protecting your most valuable asset. 
A little more about Holley Insurance…
Holley Insurance was founded in 2000, and retains a core base of loyal clients. We have locations in Roanoke, Rocky Mount, and Forest, VA. As an independent insurance agency, Holley Insurance represents a carefully selected group of financially strong, reputable insurance companies. Therefore, we are able to offer you the best coverage at the most competitive price. Holley Insurance was named "Top Insurance Broker in Southwest Virginia" by Virginia Living Magazine for 2021. If you're interested in starting a quote online or having us take a look at your current policies, click here!