Our Protection Advisor Alice makes this peanut butter cocoa fudge ever year around the holidays. It's incredibly easy to make and everyone loves it. There's nothing better than the combination of peanut butter and chocolate! With just five ingredients and 30 minutes, you'll be devouring this delicious treat in no time. Double the batch and bring some to your neighbors as a holiday gift! This would make a perfect teacher or mailman gift too.
Peanut Butter Cocoa Fudge Ingredients
1 cup plus 3 tablespoons chunky peanut butter
1 cup butter, cubed
3-1/2 cups confectioners' sugar
3 tablespoons baking cocoa
1 tablespoon vanilla extract
Instructions
In a saucepan, combine peanut butter and butter.
Cook and stir over medium heat until blended.
Remove from the heat; stir in confectioners' sugar, cocoa and vanilla.
Spread into buttered 8-in. square pan.
Freeze for 30 minutes or just until firm before cutting into squares.
Store at room temperature.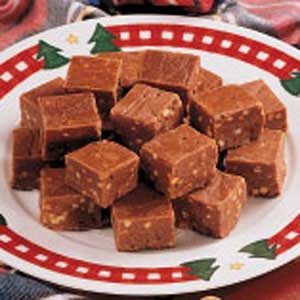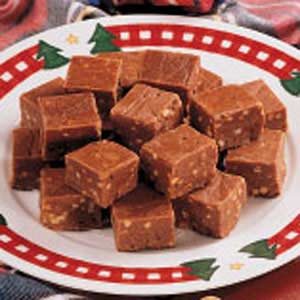 We hope you'll give this recipe a try this holiday season! What's your favorite holiday treat? Comment below and let us know! 
Recipe from Taste of Home
Our team loves to tell you about their family favorites. Want to see more of our favorite recipes? Click here!