What does "subrogation" mean?
When an insurance company is legally able to pursue a third party who caused a claim, that is called subrogation. This is done so that the insurance company can recover the amount of the claim that was paid by the insurance carrier to the insured for the loss. It allows the at-fault party's insurer to reimburse the victim's insurance company.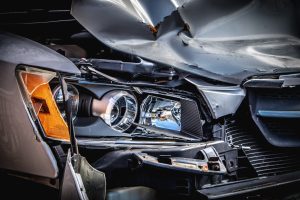 Let's Make Subrogation Easy To Understand
Imagine you are in a car accident that wasn't your fault. You file a claim, your insurance carrier pays you for your losses directly, but they seek reimbursement from the at-fault driver's insurance company. This right that your carrier has to seek out that reimbursement is called subrogation.
Your insurance company will then reimburse you for the costs of medical bills and repairs, along with any deductibles you paid. 
Subrogation is most commonly found in an auto claim, but you could hear about it in a property claim, depending on the circumstances.
What Does Subrogation Mean For You?
Subrogation really doesn't mean much for you as the insured victim (which I'm sure you're happy to hear!). It's the two insurance companies that are working together to settle on an agreement about the payment. Your carrier will handle the entire process and you should not be affected. This is one of the reasons why you have insurance! So you know that you are taken care of in the event of a not-at-fault claim.
Your insurance carrier will tell you if they are going to file a subrogation claim. There is usually at least a $200 deductible for subrogation claims, but you get that back once the subrogation is complete.
Subrogation also helps insurance carriers keep premiums down because they are able to shift the costs to the at-fault driver and their insurer.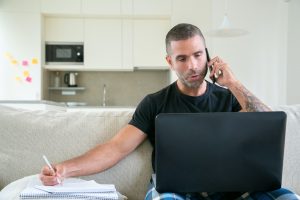 How Long Does Subrogation Take?
The length of subrogation is dependent on a couple factors:
Is it clear who was at fault for the claim? If not, subrogation is going to take longer.

Does the at-fault driver have insurance? If not, your insurance carrier will have to sue the at-fault driver directly, which will take longer.
Have additional  questions about your auto insurance and subrogation? Want to see if Holley Insurance can find you better auto coverage at a better price? We can help! Start your quote online here or give us a call at 540.334.4225.
A little more about Holley Insurance…
Holley Insurance was founded in 2000, and retains a core base of loyal clients. We have locations in Roanoke, Rocky Mount, and Forest, VA. As an independent insurance agency, Holley Insurance represents a carefully selected group of financially strong, reputable insurance companies. Therefore, we are able to offer you the best coverage at the most competitive price. Holley Insurance was named "Top Insurance Broker in Southwest Virginia" by Virginia Living Magazine for 2021. If you're interested in starting a quote online or having us take a look at your current policies, click here!