If you are thinking about universal life insurance, it's important to understand how it works.
Universal life insurance is a flexible and versatile type of life insurance that provides both a death benefit and a savings component. Unlike traditional life insurance policies, universal life insurance allows policyholders to adjust their premium payments and death benefit amounts as their needs change over time. This makes it an attractive option for individuals who want to have more control over their policy and the ability to customize it to fit their specific financial goals.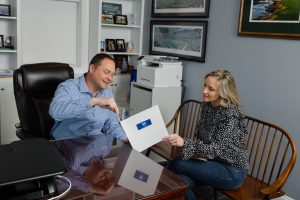 With Universal Life Insurance, YOU choose how much you pay.
YOU get to choose the amount that you will pay with universal life insurance. This amount is called your "planned premium". However, there is a required amount of premium that must be paid for the coverage to take effect when the policy is first issued.
One of the key features of universal life insurance is its cash value component. As policyholders make premium payments, a portion of that money goes into a cash value account, which grows over time. This cash value can be accessed by the policyholder through withdrawals or loans, providing an additional source of funds that can be used for any purpose, such as paying off debts, funding a child's education, or supplementing retirement income.
Another advantage of universal life insurance is its flexibility in premium payments. Policyholders can choose to pay the minimum required premium to keep the policy in force, or they can contribute more to build up the cash value at a faster rate. This flexibility allows individuals to adjust their premium payments based on their financial situation, making it a valuable tool for those with fluctuating incomes or uncertain financial futures.
In addition to the flexibility in premium payments, universal life insurance also offers the option to adjust the death benefit amount. This means that policyholders can increase or decrease the amount of coverage as their needs change. For example, if a policyholder gets married or has children, they may choose to increase the death benefit to provide more financial protection for their loved ones. Conversely, if their financial responsibilities decrease over time, they can decrease the death benefit to lower the cost of the policy.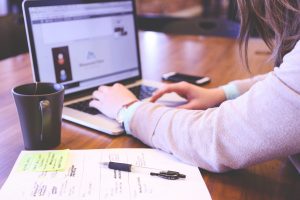 Some important things to note about Universal Life Insurance:
1. Since the cost of insurance increases as you age, your planned premium may no longer be enough to cover the admin costs and death benefit associated with your policy. This would mean that you would need to increase your premium to keep your policy in force.
2. When you first purchased the policy, you may have selected your planned premium based on the interest rates at that time. In the future, interest rates may not be as high. If your planned premium isn't enough to cover the cost of the current premium, the difference is taken from your cash value. If you make no other changes to your policy at this point, the cash value you have built up may eventually become depleted. To avoid this, you may need to consider decreasing your death benfit or increasing your premium (if you have the option), so that you are able to keep your coverage. Otherwise, your policy will lapse when the cash value is no longer enough to pay for the cost of insurance.
It's very important to review your universal life policy carefully so you understand all of your options.
Each year, you will receive an annual statement which will show your current cash value and lets you know if you are paying enough premium to keep the policy in force. It's important to reach out to your insurance agent if you have any questions about this statement. 
Overall, universal life insurance offers a unique combination of flexibility, savings, and protection. It allows individuals to adapt their coverage to meet their changing needs, while also providing a way to accumulate cash value that can be used during their lifetime. Whether you are looking for a policy that can grow with you or a way to build up savings for the future, universal life insurance may be the right choice for you.
Interested in getting an universal insurance proposal? Start Here.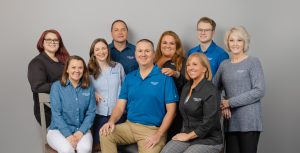 A little more about Holley Insurance…
Holley Insurance was founded in 2000, and retains a core base of loyal clients. We have locations in Roanoke, Rocky Mount, and Forest, VA. As an independent insurance agency, Holley Insurance represents a carefully selected group of financially strong, reputable insurance companies. Therefore, we are able to offer you the best coverage at the most competitive price. Holley Insurance was named "Top Insurance Broker in Southwest Virginia" by Virginia Living Magazine for 2021. If you're interested in starting a quote online or having us take a look at your current policies, click here!