Give the gift of financial security to your children with whole life insurance.
Every parent wants financial security for their children. One way to do this? Whole life insurance.
A whole life insurance policy grows as your children do – building a valuable nest egg for their future that can be used to pay for education, travel, or wherever their dreams may take them. Whole life insurance is an affordable, easy option to protect your child's future.
What are the benefits of Whole Life Insurance for your children?
Whole Life Insurance is not just a wise investment for your child's future, but also a crucial step towards providing them with a secure and stable financial foundation. By opting for Whole Life Insurance, you are ensuring that your child's future is safeguarded against any unforeseen circumstances or financial burdens that may arise later in life.
This comprehensive insurance coverage not only offers a death benefit to your child's beneficiaries in the event of your untimely demise but also accumulates cash value over time. This cash value can be utilized by your child for various purposes, such as funding their education, starting a business, or even purchasing their first home. Moreover, Whole Life Insurance provides lifelong coverage, meaning that your child will always be protected, regardless of their health or age. By taking this proactive step, you are giving your child the gift of financial security and peace of mind that will last a lifetime.
Want to know how much life insurance costs?
We make it easy
Just give us a little bit of info
We will give you a quick proposal
Interested in getting a whole life insurance proposal? Start Here.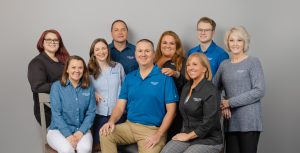 A little more about Holley Insurance…
Holley Insurance was founded in 2000, and retains a core base of loyal clients. We have locations in Roanoke, Rocky Mount, and Forest, VA. As an independent insurance agency, Holley Insurance represents a carefully selected group of financially strong, reputable insurance companies. Therefore, we are able to offer you the best coverage at the most competitive price. Holley Insurance was named "Top Insurance Broker in Southwest Virginia" by Virginia Living Magazine for 2021. If you're interested in starting a quote online or having us take a look at your current policies, click here!