We are excited to announce that along with our partners, Erie Insurance, Holley Insurance donated more than $2,000 through our #HolleyGives campaign to support our front line workers in Rocky Mount, Roanoke and Forest, Virginia during this incredible time of need.
Through our #HolleyGives campaign, our team delivered monetary donations, food and gifts to local heroes working on the front line of this pandemic. Our Holley Insurance made stops at the following Franklin County locations:
The Forest Fire Department: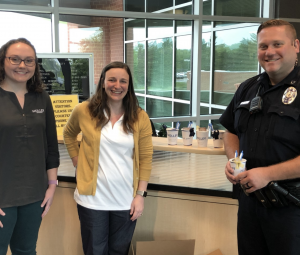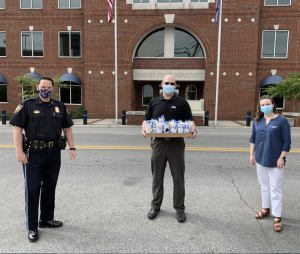 AND we were able to support some local restaurants too by purchasing gift cards to include in our gift baskets! As we know, local restaurants have been hit hard during this pandemic and it is incredibly important to us that we rally around them! We were happy to purchase gift cards from Mill Mountain Coffee and Tea, Sweet Donkey Coffee and Benjamin's Restaurant.
One last "thank you" to Erie Insurance for helping their agents support their communities. We are proud to partner with an insurance carrier that is putting their customers and communities first. In fact, Erie supported all of their agents by donating $2.2 million throughout the country to support local giving efforts. You can learn more about "Erie Agents Giving Back" here!
We are proud to be apart of this community and thankful for all of the incredible work that so many of our friends and neighbors are doing. Be sure to follow us on Facebook to see the other ways we love to give back!
A little more about Holley Insurance…
Holley Insurance was founded in 2000, and retains a core base of loyal clients. We have locations in Roanoke, Rocky Mount, and Forest, VA. As an independent insurance agency, Holley Insurance represents a carefully selected group of financially strong, reputable insurance companies. Therefore, we are able to offer you the best coverage at the most competitive price. Holley Insurance was named "Top Insurance Broker in Southwest Virginia" by Virginia Living Magazine for 2021. If you're interested in starting a quote online or having us take a look at your current policies, click here!