Insurance FAQ's: How should employers handle legalized marijuana with their employees?
Currently, marijuana is legal in 39 states for medical use, and 18 states for recreational use. How does this affect you as an employer and how should you handle legalized marijuana use in your place of business?
We've done some research to help you decide how to handle marijuana use and testing at your workplace.
Let's first acknowledge that it's a complicated time for employers. There are no state laws to guide you in how to handle this, so decisions about what you will and won't allow are entirely up to you. The smartest thing you can do is to develop a plan, communicate it clearly with employees and potential hires, and be consistent.
Just because marijuana was decriminalized, it does not give a person the permission to work impaired. Think of it like alcohol use. Alcohol is legal, but you cannot show up to work if you've been drinking.
A worker under the influence of marijuana is a threat to workplace safety. As an employer, you can still test for marijuana if you choose. In fact, many would argue that it's dangerous not to test for marijuana. To be OSHA-compliant, you must provide a safe workplace. If you choose to ignore marijuana usage, and there was an accident, the investigation afterwards could find that the employee was high on marijuana. If you knew the person was using marijuana, the accident becomes willful and finds that you didn't act on it. This would result in OSHA penalties, costing you money (and lots of it!).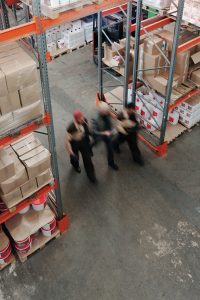 What do you do if you are hiring? Do you drug screen?
Employers are no longer able to require job applicants to disclose information regarding charges, convictions or arrests for possession of marijuana. However, you can still drug test as part of your hiring process. If the applicant tests positive for marijuana, it is up to you whether that disqualifies them from the position.
Let's talk about medical marijuana.
For us here in Virginia, a law signed into effect in March of 2021 prohibits employers from firing or disciplining employees for lawful use of medical cannabis while they are away from the job. However, it does not keep employers from restricting employees from using or possessing medical marijuana at work. In other words – your employees are able to use medical marijuana outside of work, however – you get to set the rules for use (and possession) within the workplace.
So how should you handle legalized marijuna use with your employees?
The short answer is – there's no right answer. You need to decide what makes sense for your workplace. And most importantly, you have to be consistent. If you're going to have a zero-tolerance policy, then it must apply to all employees.
Many employers are treating marijuana use like alcohol use: what employees do in their own free time outside of work is up to them. However, coming to work impaired results in disciplinary action. Random drug testing can help enforce this policy.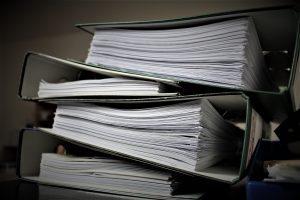 Creating a Policy: A couple questions to ask yourself.
Will drug testing be a part of your hiring process?

If an applicant tests positive for marijuana, will they be disqualified from the position?

Will you have random drug testing for employees?

If an employee tests positive for marijuana, what are the next steps?

Will you have a zero-tolerance policy, or will there be a warning system?
Whatever you decide, it's a good idea to have your policy reviewed by a local lawyer. Once your policies are solidified, add them to your employee handbook and develop a plan for rolling out the new policies to current employees.
This is a complicated issue and there are no clear-cut answers. For more information, check out these resources:
Marijuana Laws and the 2022 Workplace
How Employers Are Reacting to Legal Marijuana
What Does the Legalization of Marijuana Mean for Employers?
*PLEASE NOTE: This article and resources should not serve as legal advice. Please consult your attorney when putting together a policy.
If you're a small business owner, we'd love to talk to you about the specific risks your businses faces and how we can help you protect it. Every one of our protection advisors is an expert in business insurance. Contact us here and let's get started!
A little more about Holley Insurance…
Holley Insurance was founded in 2000, and retains a core base of loyal clients. We have locations in Roanoke, Rocky Mount, and Forest, VA. As an independent insurance agency, Holley Insurance represents a carefully selected group of financially strong, reputable insurance companies. Therefore, we are able to offer you the best coverage at the most competitive price. Holley Insurance was named "Top Insurance Broker in Southwest Virginia" by Virginia Living Magazine for 2021.