Shopping for insurance isn't everyone's favorite thing to do. We get it. But we also know that protecting what is important to you (your family, your possessions, your business, your home), is serious stuff. We promise that if you put your trust in Holley Insurance, we'll become more than just your insurance agent – we'll be your friends in insurance.
Why Holley Insurance? Here are our top 10 reasons why you should choose us:
We are totally local. We live here, work here, and we have deep ties to our community. We strongly care about protecting our neighbors and local businesses. No customer service, 1-800 numbers here. When you call us, you are speaking with one of our team members in our Forest, Roanoke, or Rocky Mount office.
Being an independent insurance agency benefits you. Because we are not tied to one carrier, we are able to compare your current coverage with a wide range of insurance companies to see who has the best possible deal on your insurance. 
3. We give back to our community. Being involved in our community is extremely important to us. Through our #HolleyGives campaign, we donated more that $2,000 to our local front line workers. In 2022, we founded The Holley Family Foundation, to fund worthwhile projects and programs in our community.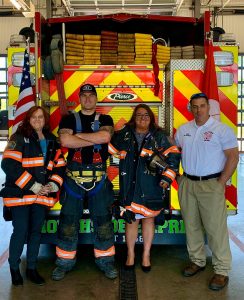 4. Every one of our clients receives an annual review. This gives us a chance to catch up, ensure you have no gaps in coverage and even find ways for us to save you money. 
5. We are not salespeople, we're advisors. Too many people are buying insurance without really understanding it. We think that's wrong. We want to help you take control of your insurance decisions, understand your coverage, and save some of your hard earned money.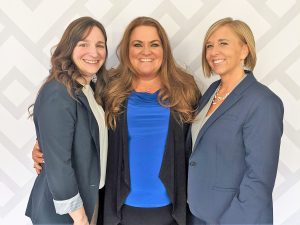 6. You'll receive top shelf coverage. We partner with the BEST, "A" rated insurance companies in the business to offer you the best insurance options. When we connect you with a policy, we know that you will be taken care of by one of the best insurance carriers out there.
7. Our team is simply the best. Our protection advisors are personable, helpful, responsive and highly skilled and knowledgeable in the insurance industry.
8. We're a 5-star rated agency. We have over 250 (!) 5-star reviews on Google. Check out what our clients have to say about us here! .
9. We'll provide you with uncommon service. Everything we do is focused on making "buying insurance" a better experience for YOU. You are our priority. We promise that your Holley Insurance advisor will work with you personally and will always be waiting to help you make the best insurance decisions.
10. We make it easy on you. Once you are a Holley Insurance customer, we have the processes in place to make sure that dealing with your insurance and any possible claims is as easy as possible. Did you know we even have an in-house Claims Concierge? We also have an online Customer Service Center where you can submit service requests 24/7.
A little more about Holley Insurance…
Holley Insurance was founded in 2000, and retains a core base of loyal clients. We have locations in Roanoke, Rocky Mount, and Forest, VA. As an independent insurance agency, Holley Insurance represents a carefully selected group of financially strong, reputable insurance companies. Therefore, we are able to offer you the best coverage at the most competitive price. Holley Insurance was named "Top Insurance Broker in Southwest Virginia" by Virginia Living Magazine for 2021. If you're interested in starting a quote online or having us take a look at your current policies, click here!