Insurance FAQ's: Is life insurance from my employer enough?
Life insurance from your employer is often a nice perk that comes with the job. It's usually low-cost or free and it's convenient.
But is life insurance from your employer enough?
Here's the quick answer: If you have dependents (a spouse or kids) who rely on you and your income, your employer-sponsored life insurance is NOT enough.
There are a couple of reasons for this:
1. If you change jobs, are laid off, or switch to part-time employment, you could lose your employer-provided life insurance. Most employer-provided policies do not get to come with you if you leave the company.
2. Your employer could decide to stop offering life insurance policies for employees in an effort to save money. In this case, you'd also be left with nothing.
3. Coverage for your spouse could be minimal or non-existent.
4. The level of coverage probably is not enough. If you have  dependents that rely on your income, you need coverage at least six times your salary. Most likely, your employer-provided life insurance policy is not that high.
So what should you do if you only have an employer-funded life insurance policy?
Our recommendation: Keep your insurance offered by your employer, but supplement it with a policy of your own from an independent insurance agent.
And getting the proper life insurance coverage is probably much more affordable than you think!
A $250,000 life insurance policy is about $160 a year. That's a little over 40 cents a day or about $13 a month.Compare that to how much most people spend on coffee or take-out lunch each month.
What if you packed a lunch a couple of times a month and used the money you saved on a life insurance policy that truly protects your family? Seems like a no-brainer, doesn't it?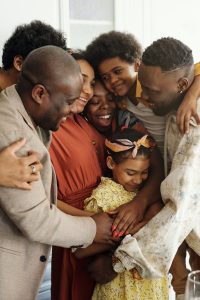 Life Insurance Resources
We know that life insurance is a tough topic to talk about. No one wants to talk about their own mortality – but reality is, no one is promised tomorrow. Don't wait another day to protect your family with life insurance.
We've put together some of our top life insurance resources here:
Did 2020 Have You Thinking About Life Insurance? You Aren't Alone.
How Do I Know Which Type of Life Insurance is Right for My Family?
5 Reasons You Should Not Wait Until You Turn 40 To Buy Life Insurance
Learn about the different types of life insurance we offer here.
Lastly – check out what our Holley Insurance team wants you to know about life insurance!
When you're ready to have a life insurance proposal put together, we're ready to help. You can start it on our website here or give us a call at 540.334.4225. We think you'll be surprised at how affordable and easy it is to get life insurance!
A little more about Holley Insurance…
Holley Insurance was founded in 2000, and retains a core base of loyal clients. We have locations in Roanoke, Rocky Mount, and Forest, VA. As an independent insurance agency, Holley Insurance represents a carefully selected group of financially strong, reputable insurance companies. Therefore, we are able to offer you the best coverage at the most competitive price. Holley Insurance was named "Top Insurance Broker in Southwest Virginia" by Virginia Living Magazine for 2021. If you're interested in starting a quote online or having us take a look at your current policies, click here!