Insurance FAQ's: What is an Accelerated Death Benefit?
If you've been researching life insurance, you might have come across the acronymn "ADB". ADB stands for Accelerated Death Benefit. Here's what it is and why it's important.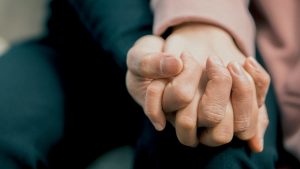 Accelerated Death Benefit
The Accelerated Death Benefit is a really wonderful benefit of most life insurance policies now and many people don't know about it. It allows the policyholder to use a portion of their life insurance policy if they have been diagnosed with a terminal illness, while they are still living. This is an extra benefit included with your life insurance policy, at no extra cost to you.
The money that is withdrawn from your policy can be used towards medical expenses, travel for medical care, treatments, hospice care or anything that would alleviate any financial burdens in the years that you have left. Imagine the peace of mind that this would give your family!
Most life insurance policies allow you to take out up to half of your death benefit while you are living. Whatever is left over would go to your beneficiaries after you die.
Erie Insurance posted a fantastic article illustrating exactly how this rider was able to prolong the life of one of their terminally ill customers. You can read the full article here.
Life Insurance Resources
We know that life insurance is a tough topic to talk about. No one wants to talk about their own mortality – but reality is, no one is promised tomorrow. Don't wait another day to protect your family with life insurance.
We've put together some of our top life insurance resources here:
Did 2020 Have You Thinking About Life Insurance? You Aren't Alone.
How Do I Know Which Type of Life Insurance is Right for My Family?
5 Reasons You Should Not Wait Until You Turn 40 To Buy Life Insurance
Learn about the different types of life insurance we offer here.
Lastly – check out what our Holley Insurance team wants you to know about life insurance!
When you're ready to have a life insurance proposal put together, we're ready to help. You can start it on our website here or give us a call at 540.334.4225. We think you'll be surprised at how affordable and easy it is to get life insurance!
A little more about Holley Insurance…
Holley Insurance was founded in 2000, and retains a core base of loyal clients. We have locations in Roanoke, Rocky Mount, and Forest, VA. As an independent insurance agency, Holley Insurance represents a carefully selected group of financially strong, reputable insurance companies. Therefore, we are able to offer you the best coverage at the most competitive price. Holley Insurance was named "Top Insurance Broker in Southwest Virginia" by Virginia Living Magazine for 2021. If you're interested in starting a quote online or having us take a look at your current policies, click here!